Choose an Alaska Plumber CE Course & Get Started
Choosing an Alaska plumber continuing education course is easy with CE Made Simple.  You will need your state license number and an account with us.  Your account will track all of your course completions and provide certificates.  To begin, select your course below.

Alaska Plumber/Mechanical Administrator Continuing Education Courses
The following courses are APPROVED by the The State of Alaska for Journeyman & Mechanical Administrators.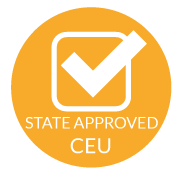 ---
 – Codebook Recommended
 – Fully Illustrated Course
Alaska Plumber Continuing Education Requirements:
Journeyman Plumbers require 16 hours of Alaska State Approved every 2 years. Mechanical Administrators require 8 hours of Alaska State approved continuing education in order to renew their license.
CE Made Simple courses satisfy requirements for mechanical administrator licenses in the categories of:
Unlimited Commercial Category
Industrial Plumbing Category
Residential Plumbing & Hydronic Heating Category
Mechanical Administrators and Journeyman Plumbers looking to fulfill their Alaska Continuing Education Requirements may purchase courses a la carte, or may choose a discounted course bundle to get all 8 or 16 hours respectively.
If you have any questions, please contact us here.