Choose an Idaho Plumber CE Course & Get Started
Choosing an Idaho plumber continuing education course is easy with CE Made Simple.  You will need your state license number and an account with us.  Your account will track all of your course completions and provide certificates.  To begin, select your course below.

Idaho Plumber Continuing Education Courses
The following courses are APPROVED by the The State of Idaho.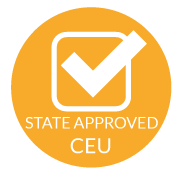 ---
 – Codebook Recommended
 – Fully Illustrated Course
State of Idaho Plumber Continuing Education Requirements:
Journeymen must complete eight (8) hours of continuing education for every three-year license cycle, or complete an exam administered by the Division. Of the required eight (8) hours, four (4) hours must be plumbing code update related and the other four (4) hours may be industry related training. (3-29-10)
Contractors must complete sixteen (16) hours of continuing education for every three-year license cycle. Hours accrued obtaining journeyman education may be applied toward this requirement whenever applicable. (3-29-10)
---
Website:
Dbs.idaho.gov
Address:
1090 East Watertower Street, Suite 150
Meridian, ID 83642
Plumbing Program Manager:
John Nielsen
(208)332-7112